The New MAKAI M37 in Production
MAKAI Yachts has entered the power catamaran market with the new MAKAI M37 premium sports cruiser. Inspired by classic and modern supercars, and designed in Italy by Emanuele Rossi, the boat is under construction on the Adriatic coast in Croatia.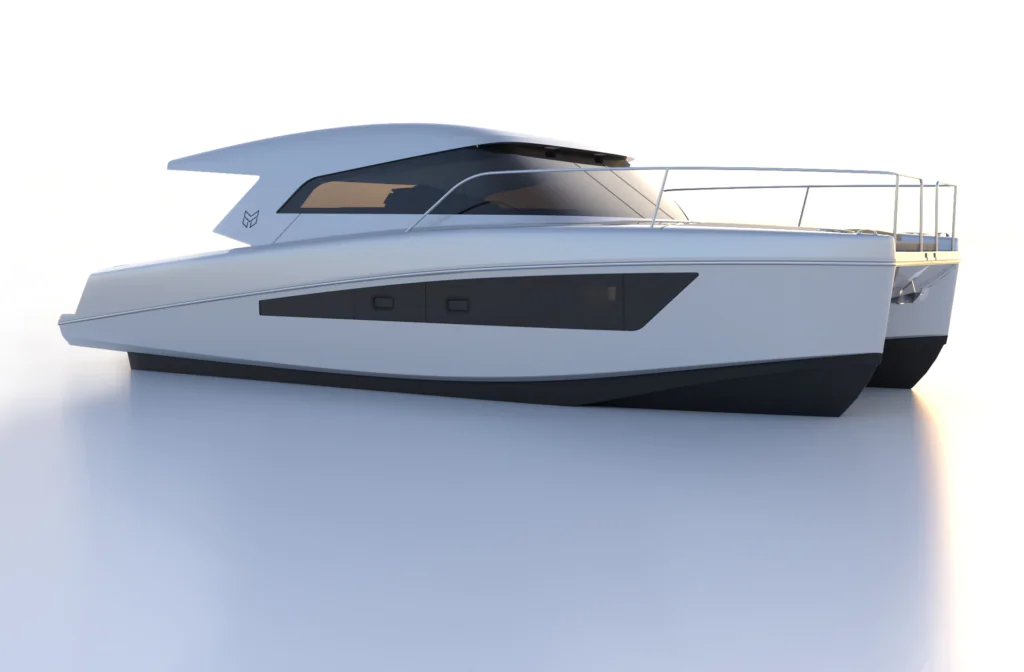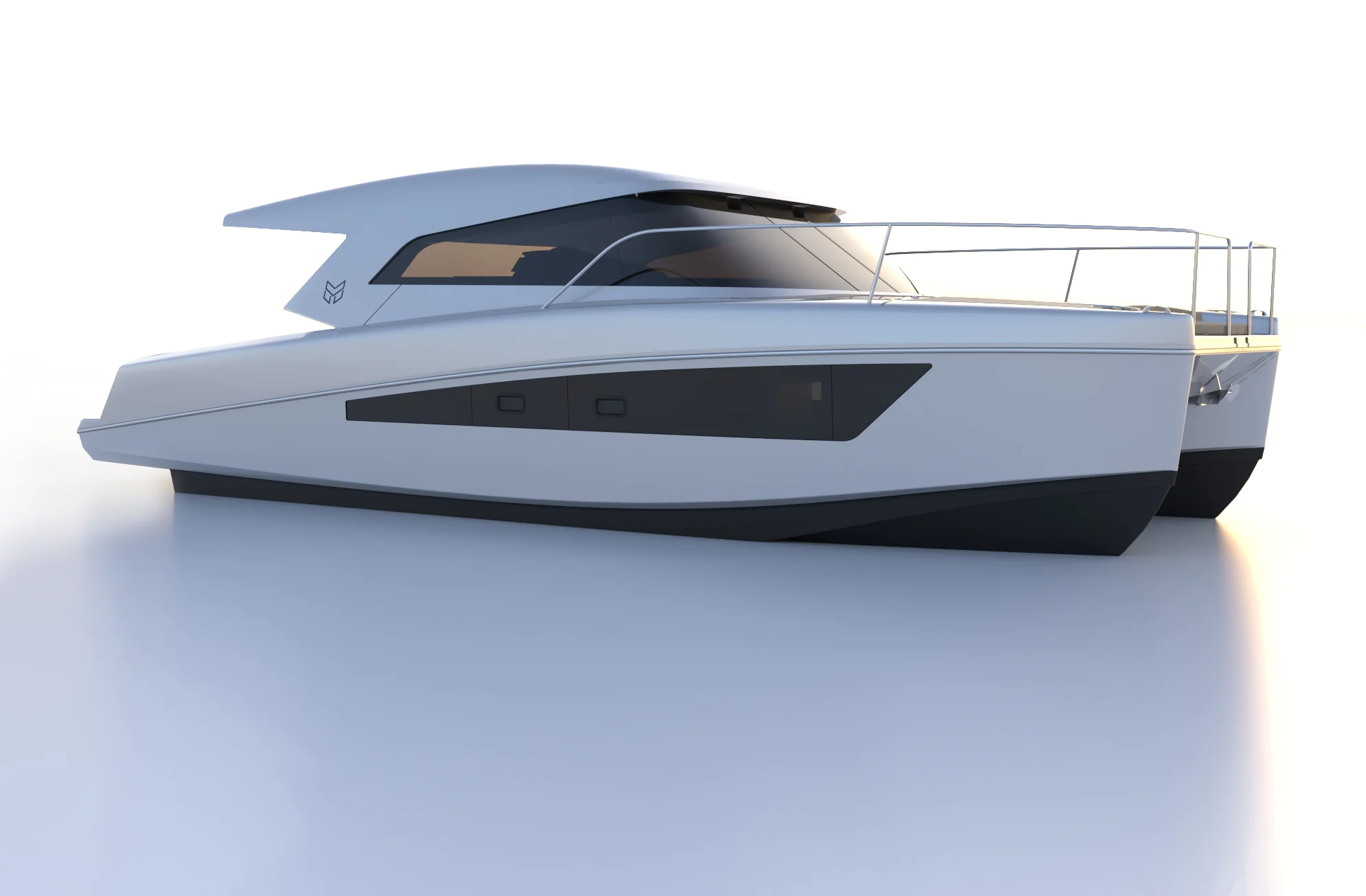 The MAKAI M37 has been developed from the ground-up by the team at MAKAI Yachts in collaboration with Italian sports boat designer Emanuele Rossi. This pairing has been many years in the making – finally seeing the MAKAI founders many years of industry experience combine with the iconic styling and luxurious flair of Rossi, resulting in a truly innovative, and luxurious, twin double-cabin catamaran that will perform just as well as it looks.
MAKAI have taken a unique approach, focusing on appealing to discerning customers who prioritise performance, ride comfort and fuel efficiency. The brand uses a unique semi-asymmetrical planing hull shape to achieve a catamaran capable of up to 40kts when pushed or a comfortable cruising speed in the mid-teens that will outperform any similar sized powerboat in respect of fuel consumption and ride comfort.
What Founders and Designer Say About the MAKAI M37: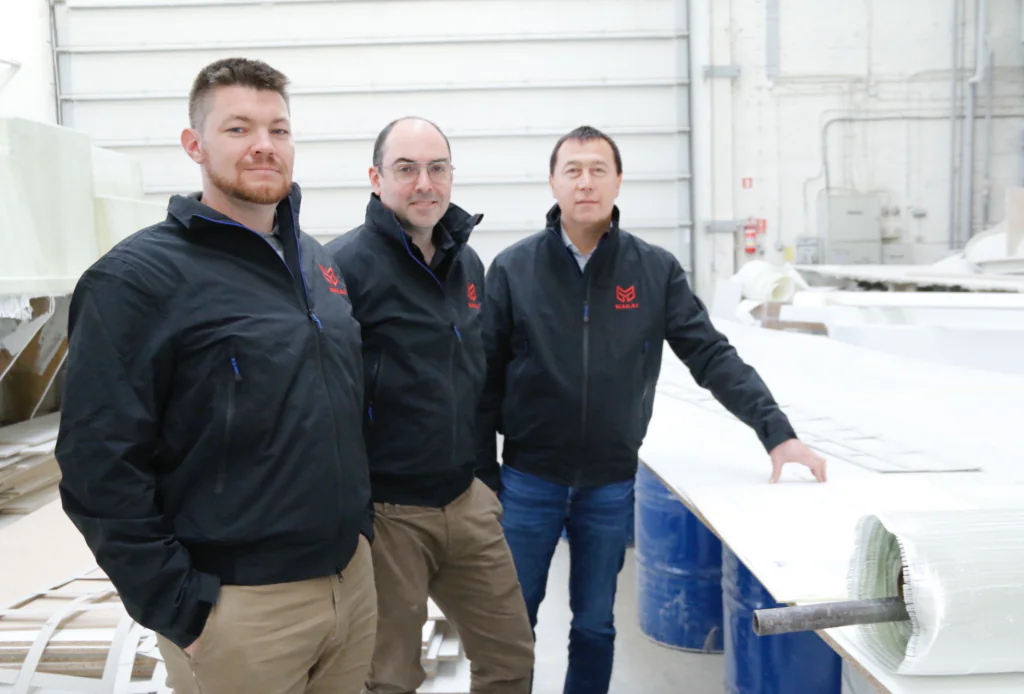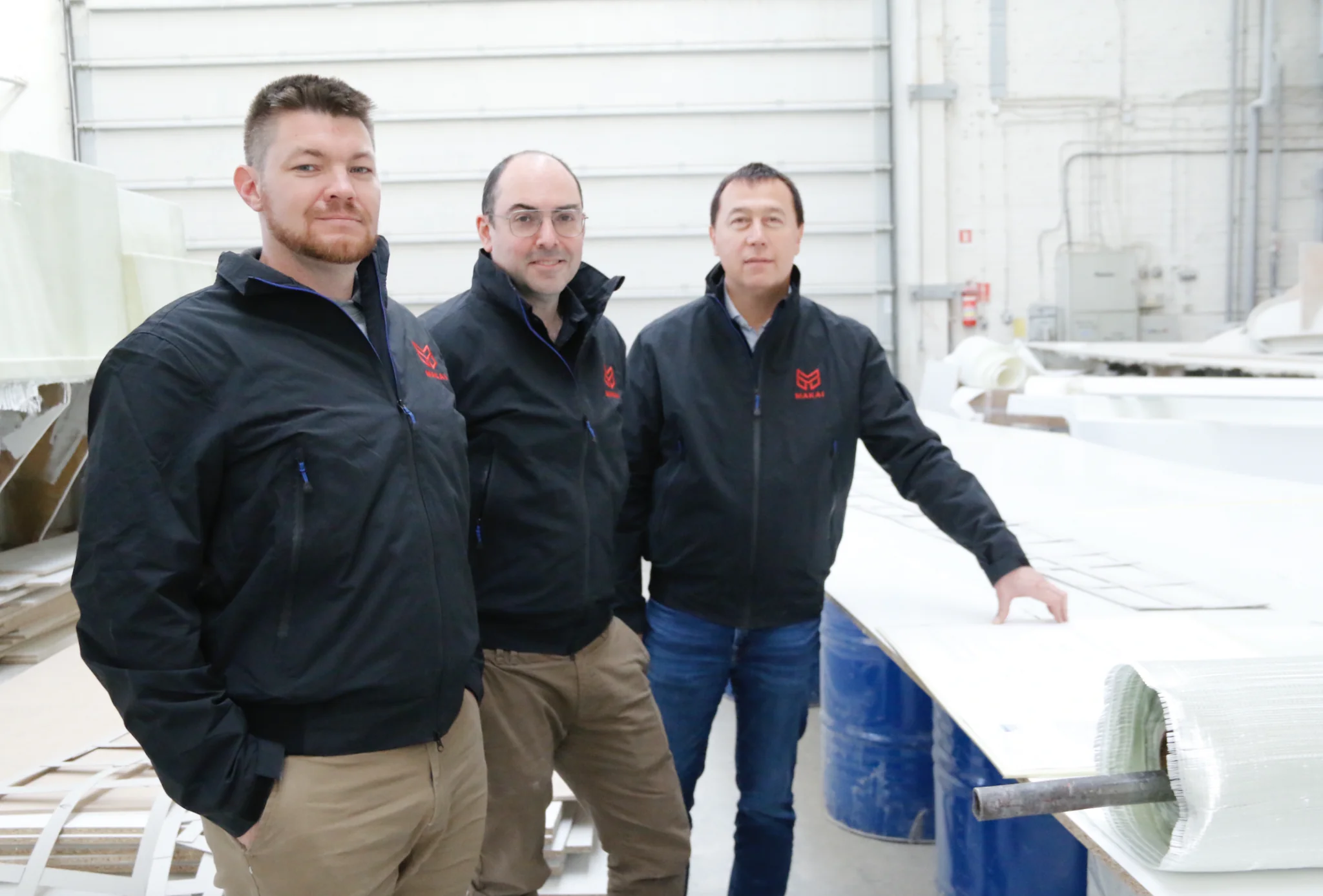 The MAKAI Co-Founders: Shane Grover, Jay Nolan, Kresimir Secak
The Founders and Designers Take on the MAKAI M37
"With the MAKAI M37, we are producing what we believe is a truly unique offering in the power catamaran platform. For example: we managed to integrate surface drive propulsion to achieve the maximum speed, fuel efficiency and reliability. The M37 has been developed to bring all the benefits of a performance power catamaran to people who would otherwise purchase a premium monohull. The M37 is a true performance cruiser, offering increased ride comfort, better fuel efficiency and a large, protected lounging area".
Shane Grover Product Development and Operations Director, MAKAI Yachts Co-Founder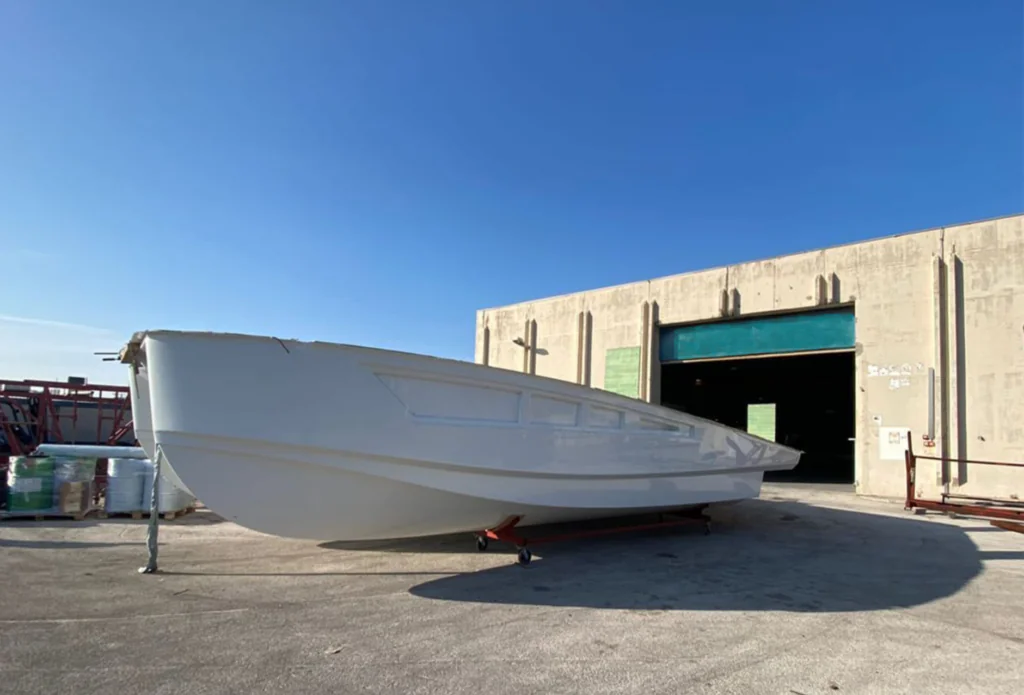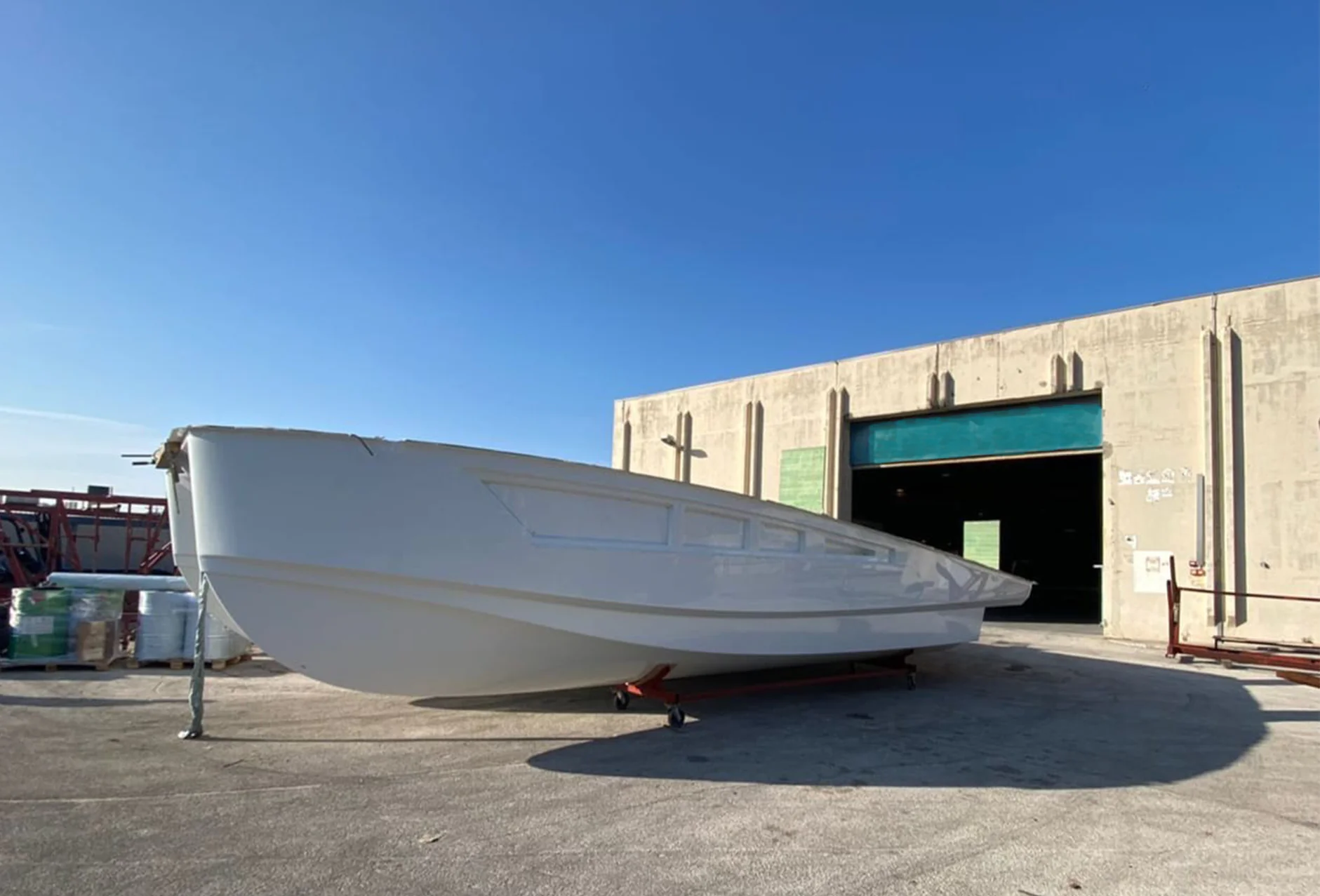 "In the past year we have had success in attracting some of the best boat distributors and dealers in the industry. These dealers bring expertise and support in some of the world's most important markets. And, we have already pre-sold 7 MAKAI M37's including one OPEN M37. We are now in full production mode in a new facility in Split, Croatia with goal to launch M37 Hull 1 this Summer and then ramp up production over time to start launching boats monthly by 2024. As we increase production capacity, we are actively looking to grow our worldwide distribution network and we are happy to confirm that the next available M37 delivery slots are from Q2 2024."
Jay Nolan Sales & Marketing Director, MAKAI Yachts Co-founder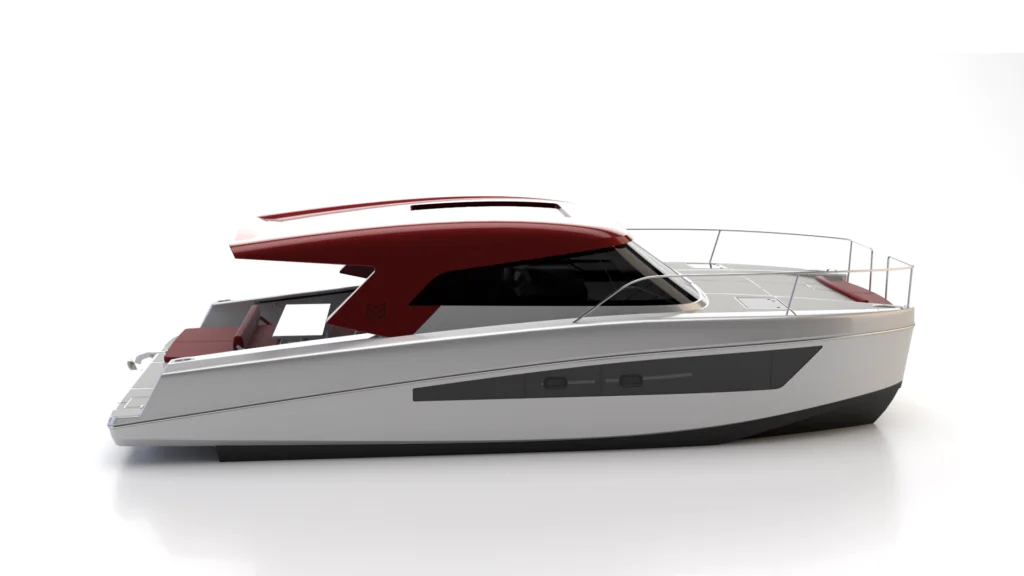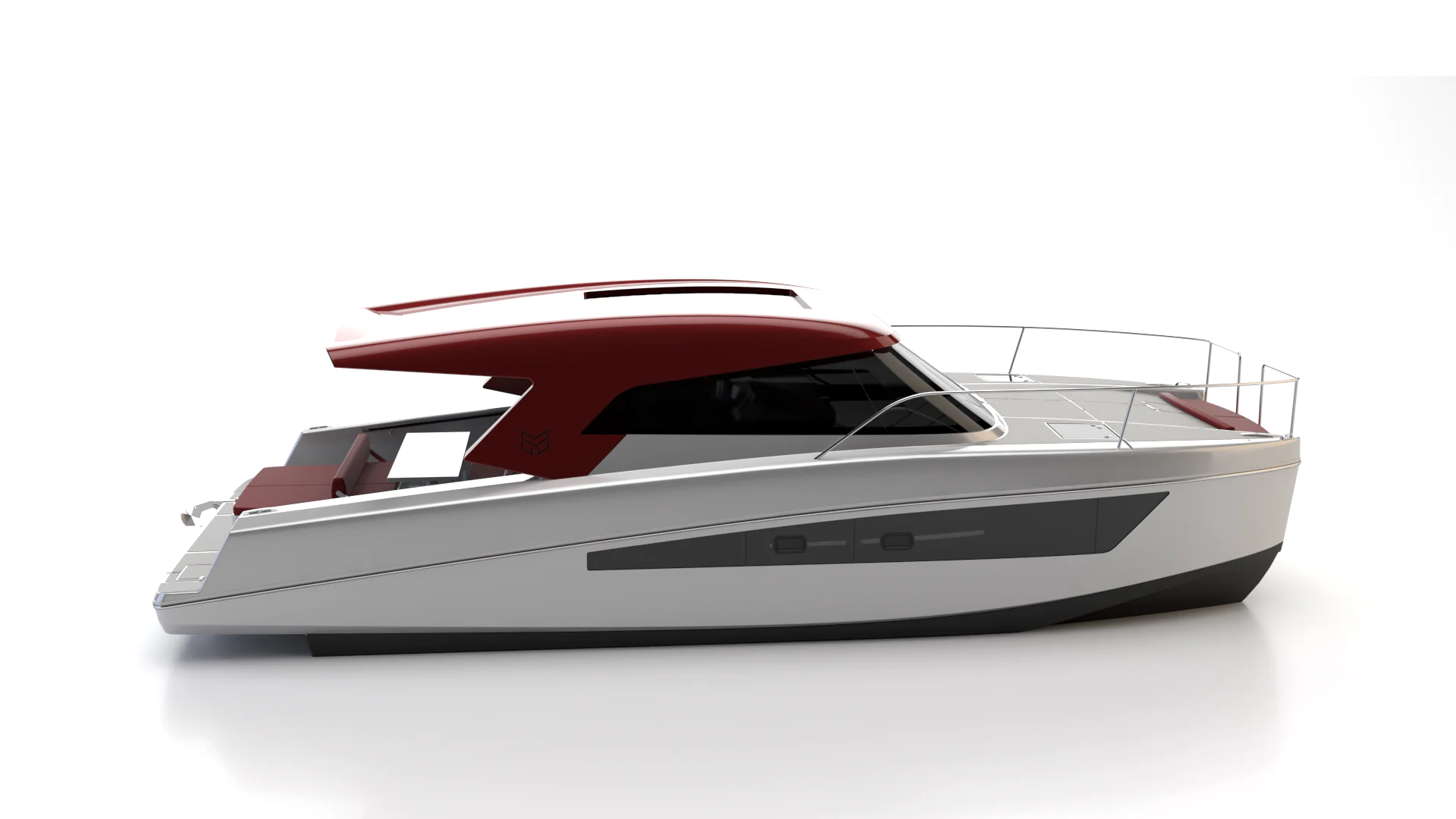 "The sportiness of the design is inspired by classically elegant sports cars. This interesting cohesion creates that fascinating harmony between elegance and masculinity, expressing sportiness with agility. It was important to find the perfect balance between the two worlds since the aim was to portray both sportiness, grittiness as well as elegance."
Emanuele Rossi, MAKAI Yachts Designer
About MAKAI

MAKAI Yachts aims to be the world's most desirable power catamaran brand by providing people with unique, innovative, premium power catamarans and unmatched service that will allow boaters of all skill levels to experience the pleasures of boating.

The MAKAI M37 is an innovative sports cruiser designed in Italy and built in Croatia – on the doorstep of the world's largest boating markets and on shipping routes to every major continent. It is a perfect boat for new and experienced boaters alike, who wish to maximize their cruising experience.

The M37 is as spacious and stable as a much larger vessel, with the maneuverability and versatility of a smaller boat. The unique M37 interior features stylish, private cabins with ensuite heads with separate showers in each hull – ideal for taking family and friends on an escape to remember. The MAKAI M37 can cruise long distances efficiently thanks to the innovative catamaran hull design, and unique integration of Q-SPD surface drive propulsion on a catamaran of this size.

The MAKAI brand is run by a diverse international team that has over 20 years of experience in the boating industry, with a focus on catamarans, developing fuel efficient boating and innovation. The team combined their expertise and partnered with Italian Sports Boat Designer Emanuele Rossi to deliver an innovative power catamaran that re-defines the market and allows all to experience the true pleasures of boating.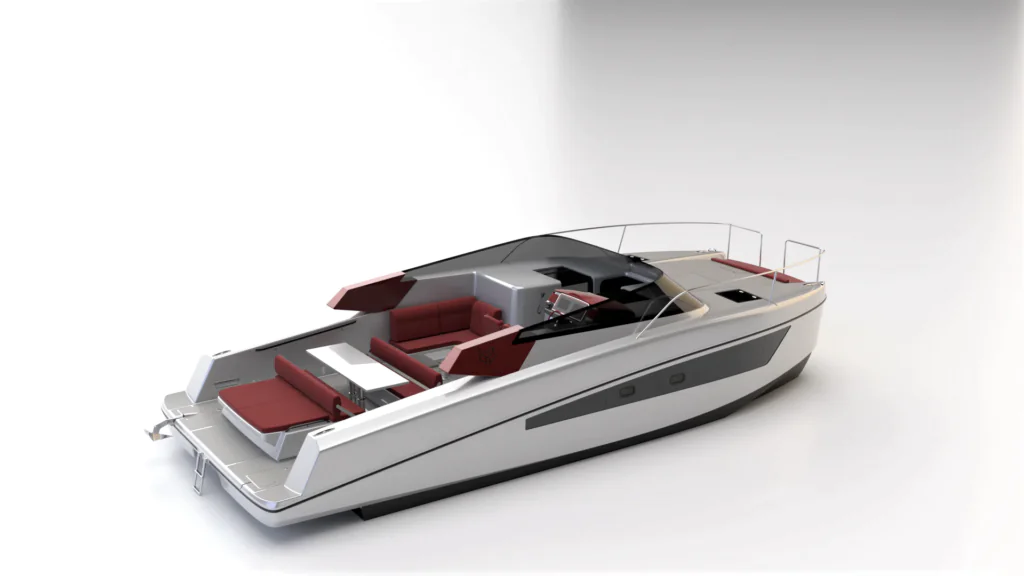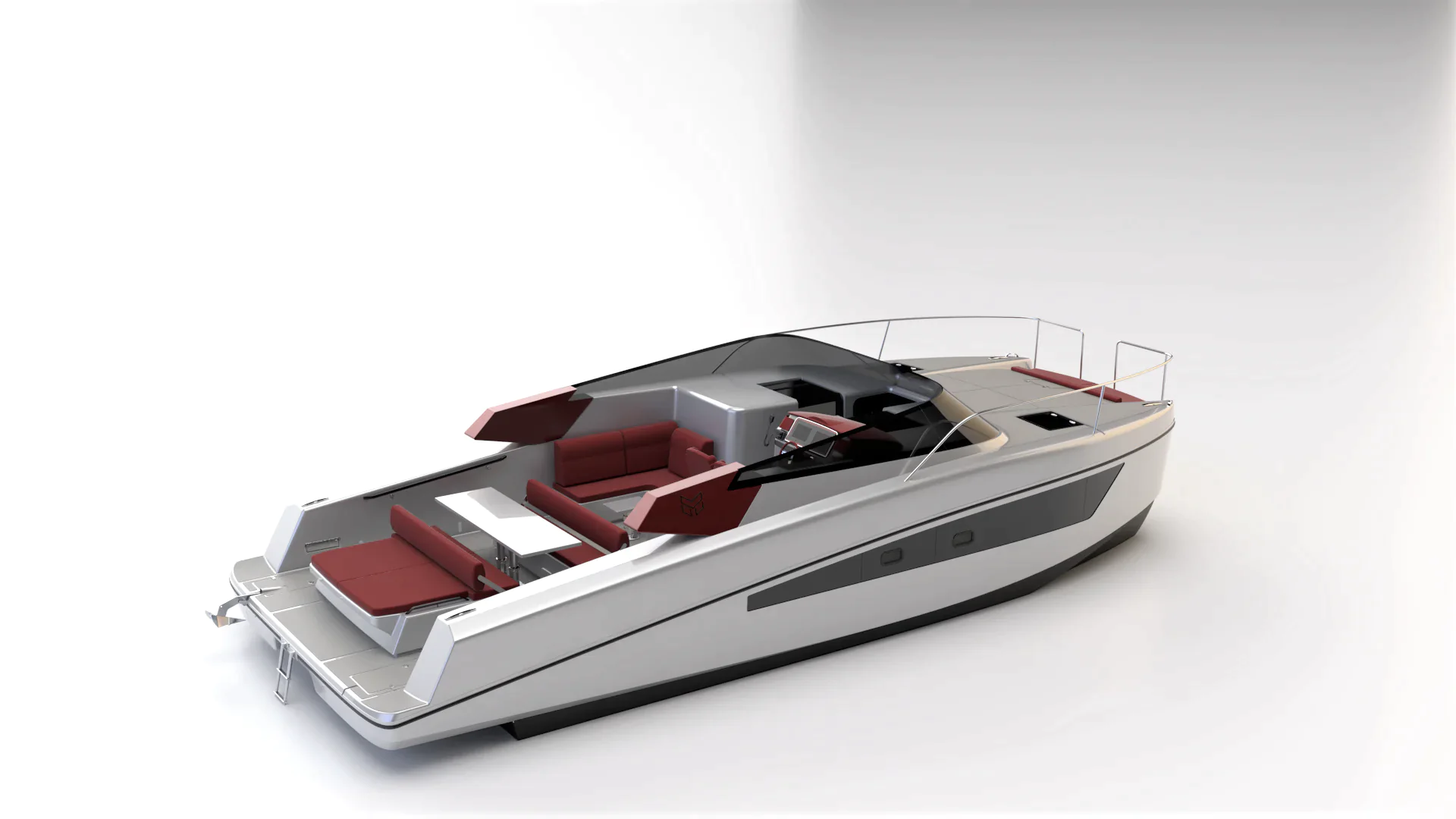 MAKAI production facility is based in Split, Croatia.

Learn more about the M37 here