It has been an incredible year at MAKAI Yachts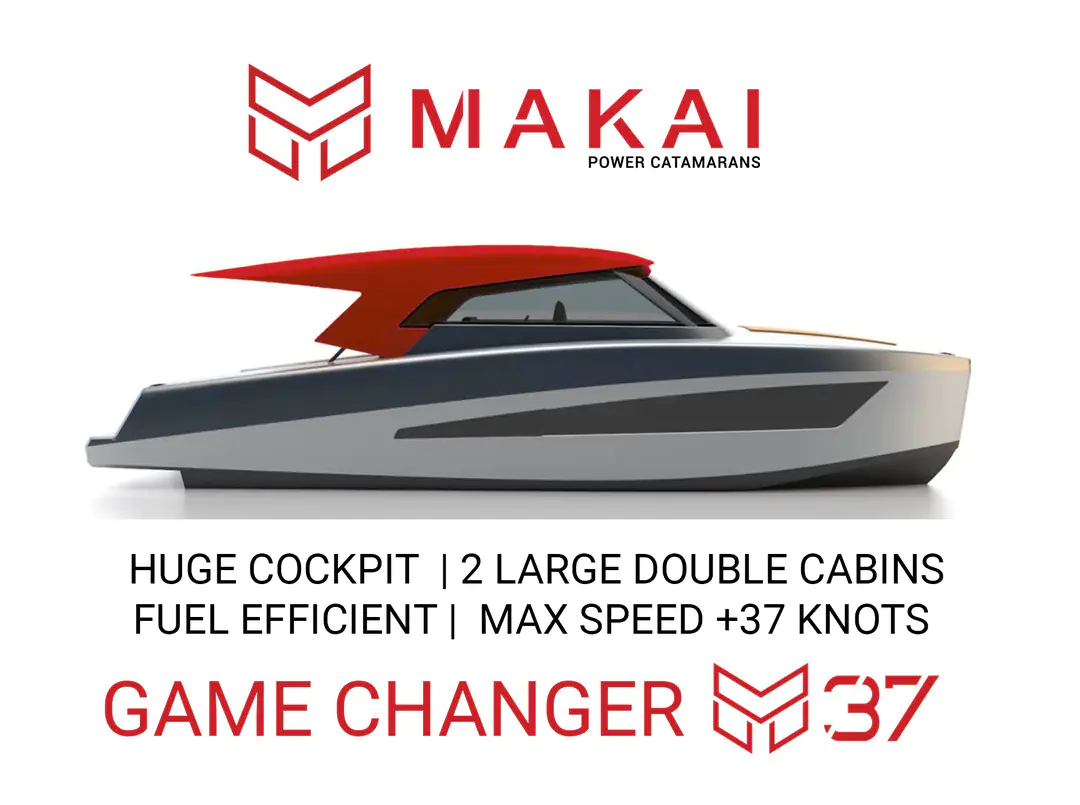 The company moved from concept and design stage, to full production of a new-from-the-ground-up, technologically innovative, and highly elegant power catamaran.
For everyone involved in the design, engineering, production, and promotion, you deserve an enormous shout-out – and a reminder of the massive achievements made to-date.
MAKAI Yachts has:
Designed, engineered, and produced all capital goods including all molds and heavy equipment necessary to manufacture the MAKAI M37.
Begun construction of the first MAKAI M37.
Achieved successful infusion (successfully built the first hulls) of MAKAI M37 #1.
Pre-sold 6 x MAKAI M37's (All of 2022 through Q2 2023 production satisfied).
Received over 3,000 enquiries (wow) from contacts interested in buying a MAKAI M37.
Gained over 2500 Likes & Followers on Social Media.
Recruited, and trained key production and marketing staff. All of you are making this happen!
Delivered a Cryptocurrency payment service to accept 30 different cryptocurrencies and make customer payments as convenient as possible for a buyer.
A special mention must for Emanuele Rossi Yacht Design (IT) and Rivoyre Engineering (FR). Emanuele and his team did what they do best – create stunning lines with surprising practicality throughout the vessel. Rivoyre Engineering were given an equally tough challenge – achieve planing catamaran performance, with all of that comfort? When you set out to make a groundbreaking product, you truly must have the best. The design and engineering team worked seamlessly with MAKAI… and delivered.
"Launching a great new product has introduced us to great new contacts"
This project broadened our horizons as well – it turns out that launching a great new product has introduced us to great new contacts. MAKAI is now sold through a network of industry-leading dealers with established credentials and unmatched industry knowledge. We're thrilled to be working with passionate dealers who like to be at the leading edge of industry change – not trailing in its wake. Customer service is the new marketing, and we know that our owners are being supported by a fantastic network, who aren't afraid to ask the tough questions and try harder than anything to get the answers right! You can now find dealers across key regions of the globe including:
In the coming days we're getting ready to announce new dealers, to add even more depth of expertise to our ranks. And our creative shipwrights are delivering innovations that just keep coming. Thanks to everyone involved on a big year!